Commercial Fire Systems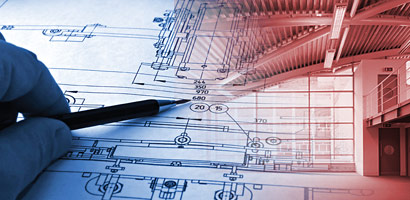 Fortress Security offers commercial fire and smoke detection systems, giving businesses the solid, dependable equipment they need to limit risk to their facilities and maintain compliance with federal, state, and local fire codes.
We perform a thorough walkthrough onsite, identifying specific risks and challenges, and then meet with you to design a system that perfectly fits the needs of your facilities. We help you get your building up to code, and keep it there; performing installation, activation, monitoring, maintenance, and repair.
Fire Protection Features
Smoke and Heat Sensors and Alarms
Early detection is key in mitigating damages in case of a fire. Our photoelectric smoke sensors include a state-of-the-art optical sensing chamber and thermal heat sensing technology. You can also include integrated motion sensors to guard against equipment tampering. These highly-accurate sensors activate the siren and strobe light alarms, immediately alerting everyone in the building.
Radio Alarm Signal
Alarm systems are monitored via fire code-compliant iGSMCFP4G, a commercial fire radio that meets NFPA72 2013 requirements for sixty-minute supervision and can function as the sole path of alarm signal transport. The radio can be used in place of telephone line monitoring, reducing phone service costs and drastically limiting the risk of damage or disruption to the alarm.
Integration Between Systems
Our commercial-grade fire system control panels are designed to integrate easily with our other security equipment, as well as third-party systems. The new VISTA Turbo Fire models— the VISTA-32FBPT, VISTA-128FBPT and VISTA-250FBPT—contain support for up to six graphic touchscreen keypads and Honeywell Total Connect™ Remote Services, which can send notification alerts to onsite security personnel and to the central monitoring station. An on-board serial port makes it easy to combine systems like access control and smart building automation.
Keypad Control Panel (6160CR-2)
Four programmable, back-lit function keys
Easy-to-read, backlit LCD display
Built-in sounder with high-quality speaker
Large easy-to-read display
Red removable door
Size: 5.250″ W x 7.437″ H x 1.312″ D
Contact us today to receive a free consultation visit and quote.