Life Safety & Environmental Solutions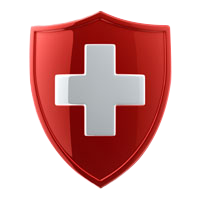 We're passionate about keeping your loved ones and family safe.
Fortress Security systems go beyond just deterring crime. Life safety and home environment protection are crucial elements of a fully built security solution. These tools keep everything protected in your home or business. And if it's important to you, it's important to us.
What You Get Out Of Fortress Security's Life Safety And Environmental Solutions
Smoke Sensor Monitoring 
Reliability and accuracy are what you need in your first line of defense against fire. All of our photoelectric smoke sensors employ a state-of-the-art optical sensing chamber and thermal heat sensing technology. Our hardwired detectors in the InterLogix 500 series are fully compatible with a variety of control panels, while our wireless detector, the Honeywell 5806W3, is the most popular option to keep your home or office safe.
Heat Sensor Monitoring
For extra protection against fire hazards, Fortress Security's heat sensor is a rate-of-rise temperature monitor that detects the first sign of changing temperatures. Fires cause rapid temperature spikes, sometimes before smoke sensors are tripped. Hard-to-wire areas and buildings that are especially at risk would benefit from the Honeywell 5809 Heat Sensor. 
Carbon Monoxide Sensor Monitoring
Another life-saving feature is our carbon monoxide alarm and monitoring system. The Honeywell 5800CO alarm works in accordance with the other wireless 5800 alarm systems.
Water-Leak Detection, Monitoring and Systems
Flooding and water leaks occur when you least expect them. Be the first to know of a water threat with our intuitive and dependable leak detection and monitoring system. Devices like the Honeywell 470-12 alarm can alert you to water and flood damage while you still have time to limit the damage.
Other Features
Police, fire, medical panic button monitoring
High-value asset sensors and monitoring
Two-way voice systems and monitoring