Energy Management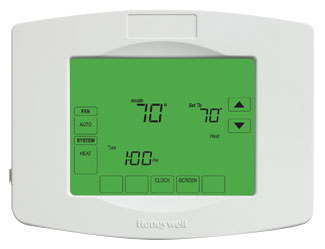 Save Big—on your utility bills.
We've partnered with Honeywell to give you complete control over your home thermostat- remotely! Now you can adjust settings and save money on the go.
Remotely adjust the temperature of your home or from the convenience of your couch.
Using this new technology you'll find it more convenient to control your energy consumption; our technology will make it easier which will control your costs and consumption – saving you money!
Our highly trained technicians will create "scenes" and "trigger events" to manage energy waste in your home or business – bringing down your consumption without sacrificing your comfort.