Introducing the SkyBell Video Doorbell
May 26th, 2016
MAKE YOUR HOME SMARTER, SAFER, AND MORE CONVENIENT FOR YOUR LIFESTYLE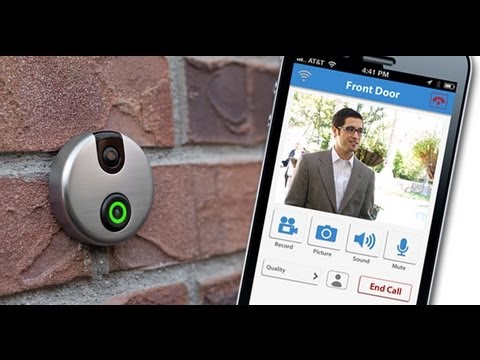 Imagine this typical scenario –
It's 5pm, and your doorbell rings. Maybe you're just getting dinner started, or maybe you're still on your way home from work or picking up the kids from school. If you are at home, you're left with two options:
Option A: You peer out of the peephole with a friendly, "Who is it?" At best, it's an Amazon Prime delivery. Score! Worst-case scenario it is a door-to-door salesman, solicitor or some other unknown, and your "friendly" voice has to get not so friendly and fast.
Option B: You shut down the house, and quietly tiptoe towards the door. Don't say a word as you stealthily view out of the peephole, and hope that when you do no one is looking right back at you.
In the olden days (we're talking last year) those were the only ways you found out who was at the door. But what happened if your doorbell rang while you were at work? Or out of the country? Was it Fed Ex, a neighbor returning some sugar, or a thug casing your house? You would never know. Things have changed. Now thanks to smart technology you can know exactly who it is at the door, and you can answer your door from virtually anywhere with the video doorbell.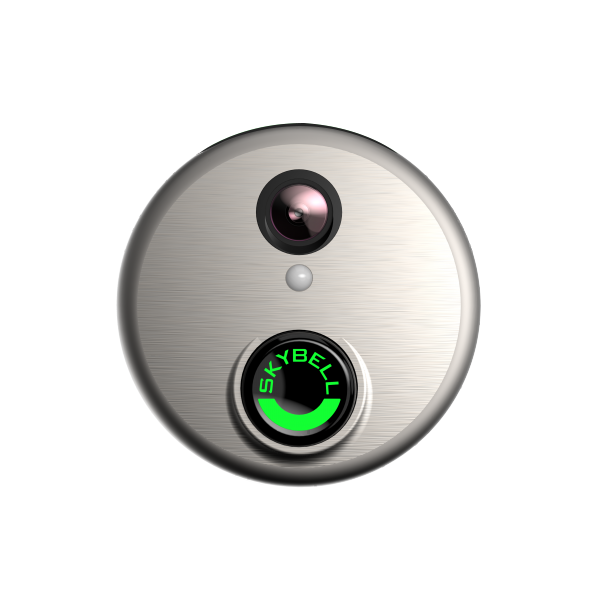 Fortress Security is now featuring SkyBell, a video doorbell that provides homeowners with a new level of confidence in the safety of their house. Combined with Fortress's Honeywell Total Connect® 2.0 Remote Services app you can easily see, hear, and speak to visitors at your door.
How does the SkyBell video doorbell work?
When someone rings the doorbell, you will get a push alert that links directly to a live video feed so you can see who's at the door. Whether you're on your couch, at work, or are on a beach lounger you can virtually interact with your visitor. See and have a two-way conversation with whoever is at the door from a simple app added to your smart phone. All you need is a smart phone and a cellular connection. SkyBell also has a motion sensor activation that will activate if someone is in front of the doorbell but doesn't ring the doorbell. See the person clearly with HD video and even see who is there when it is pitch black outside with color night vision.
According to InsuranceQuotes.com some 23 million people had packages stolen from their doorsteps last year. This rate can be especially high during the holiday season. As more and more people turn to online shopping to help with their busy lives, this problem isn't going anywhere. This sport has become so popular that these types of thieves now have a name and are called, "porch pirates." A video doorbell can help deter a thief. It can also help you identify the culprit (most likely they are hitting more than one house in the neighborhood) and put an end to their porch shopping escapades. A visual can also help you if you need to make a claim with your credit card company or dispute the stolen merchandise with a vendor.
So next time, when it is the middle of the night, and you hear your doorbell ring instead of lying frozen in bed wondering what do, simply check the video feed on your phone and decide your next move. SkyBell video doorbell is another valuable weapon in your safety arsenal.
Fortress Security offers the SkyBell video doorbell and other smart safety features, give us a call or fill out an online form to request a free quote today.

Posted in: Home Security Systems » by: admin
Leave a Response
You must be logged in to post a comment.