Home Automation and Remote Monitoring – The Simple Way to Manage your Security System
August 17th, 2016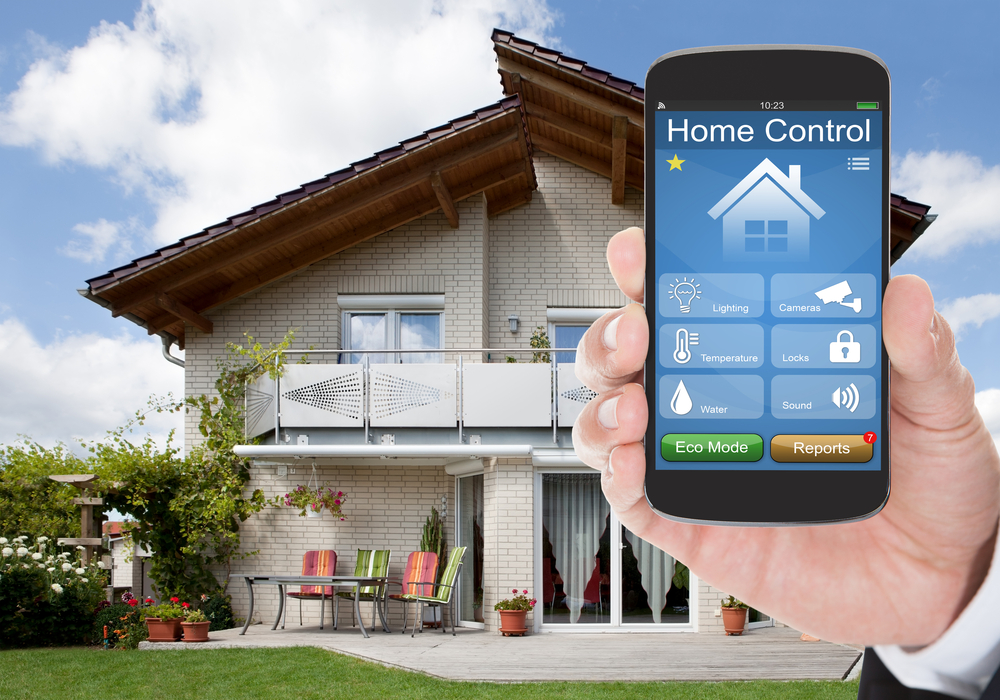 Home automation is the wave of the future, and the future is now. Now all of your devices, and we are not just talking tablets and smartphones, can connect to the Internet. In the industry, it's called the Internet of Things (IoT). Today your alarm, garage door, lights, doorbells, appliances, thermostat, really, almost anything, can take commands and communicate.
You can install or upgrade your security system to be able to monitor your home, inside and out, from a simple app on your smart phone. No need to be home to arm or disarm your system. You can turn it on and off virtually with your smart phone from afar. Say you already made it into work, and you realized you didn't activate the security system, simply arm it from the security app you downloaded to your phone. This also works great if you locked up the house, set the alarm, headed out for the day and then realized the housekeeper is on her way and she doesn't have to code to get in. You can "keep tabs" on your home while you're away. To life even easier, multiple people in the house can have the same app in a household.
How widely adopted is Home Automation?
That is just the beginning of the age of home automation. According to current research, the home automation industry will reach 22 billion dollars in revenue by 2020. Right now you can also lock and unlock doors, make sure the garage is closed, turn on and off the lights, manage the thermostat, and watch streaming surveillance camera video from your front porch all from your iPhone, Android or tablet. Fortress Security's Total Connect smartphone app lets you control your complete smart home security system from the palm of your hand from inside or away from your house.
Another great feature of home automation security systems is the ability to create a variety of home events like, "bedtime" or "leave for work." Program an event and your security system and other smart home features will automatically control or activate selected devices throughout your home for that particular event.  For example, your "leave for work" event can arm the security system, dim lights, lock doors and adjust the thermostat.  Your "bedtime" event can arm the alarm, turn down the thermostat and turn off all lights.
Security systems with home automation are easier than you think for the end-user. You might be surprised how easy it is to bring home automation into your home and simplify your lifestyle.
Fortress Security offers a wide range of home and business security capabilities and system options to protect your valuables. Give us a call or fill out an online to form to request a free quote today.

Posted in: Home Automation » by: admin
Leave a Response
You must be logged in to post a comment.